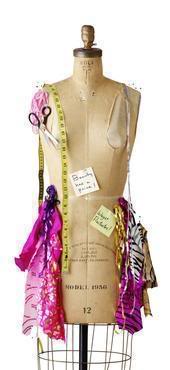 Yi Da fashion factory ( china )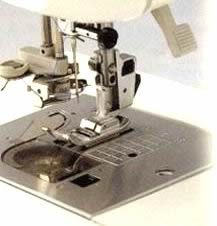 Fashion Garment Factory
Our company has its own factories that are specialized in producing all kinds of high fashion processing. Once the client sent an email or mail (which can be drawings or photos of the pattern or the samples) to our company that includes the style of clothing they want, we will provide a coordinated process such as setting up the case, ordering the materials that are needed, following the case meanwhile producing the products and delivering it to the client. If it's needed, our company can send staff straight to the client's door step for discussion (Hong Kong only).
We accept order of CMT or FOB, and the amount of orders is not limited.
Fabrics to choose can be knit, woven, PVC, fur, genuine leather and so on.
There are embroidery, printing, beadings, pyrograph, washing, dyeing, hand-painted flowers, embroidery flowers, laser, fabric composite, or gluing for supporting the processing.
Since there are too many types of fashion styles to list here, you are welcome to contact us anytime by clicking the following link: click here to link to email , or by sending email to: bun@fashion-yida.com if you have questions or need other information.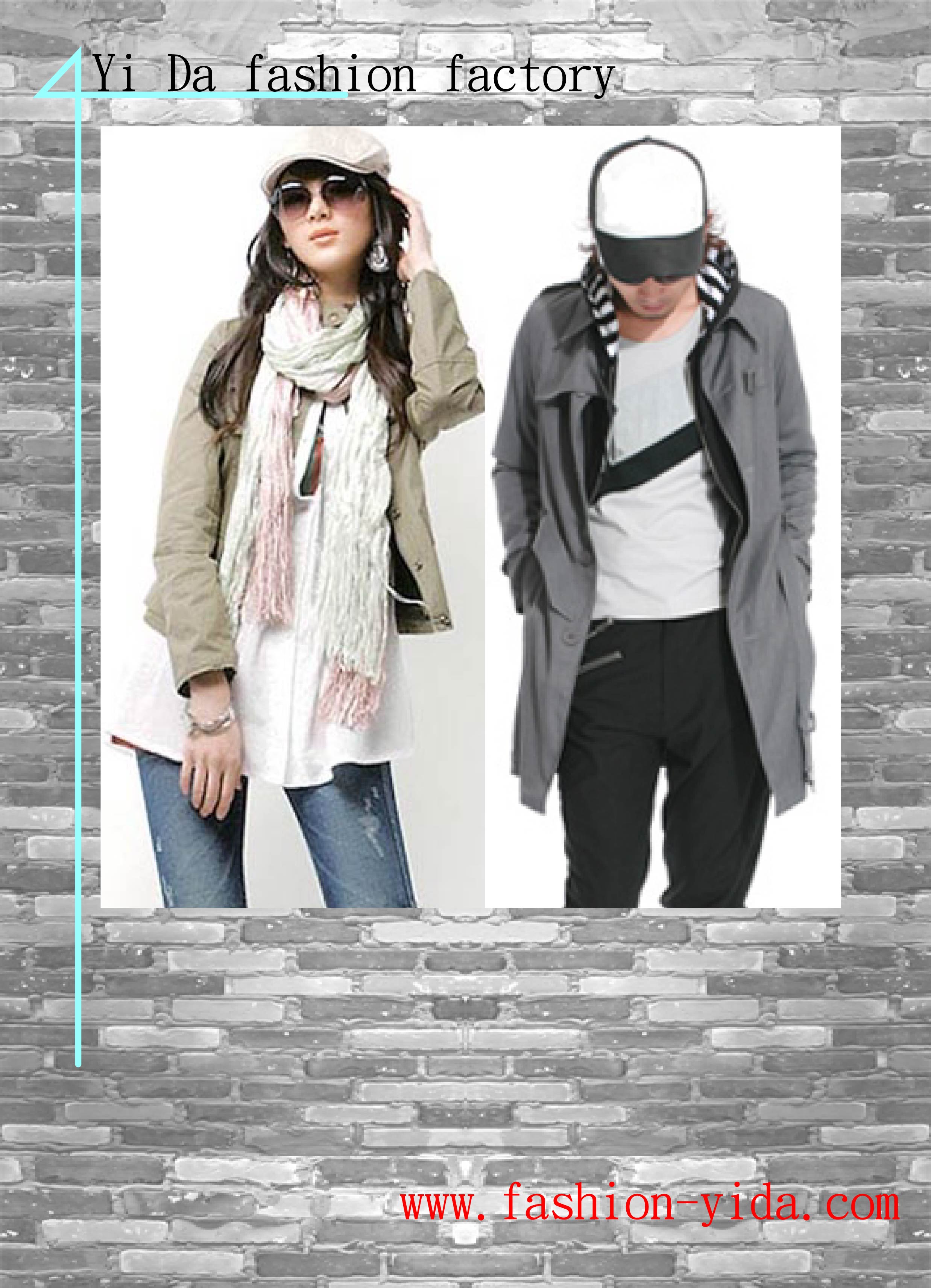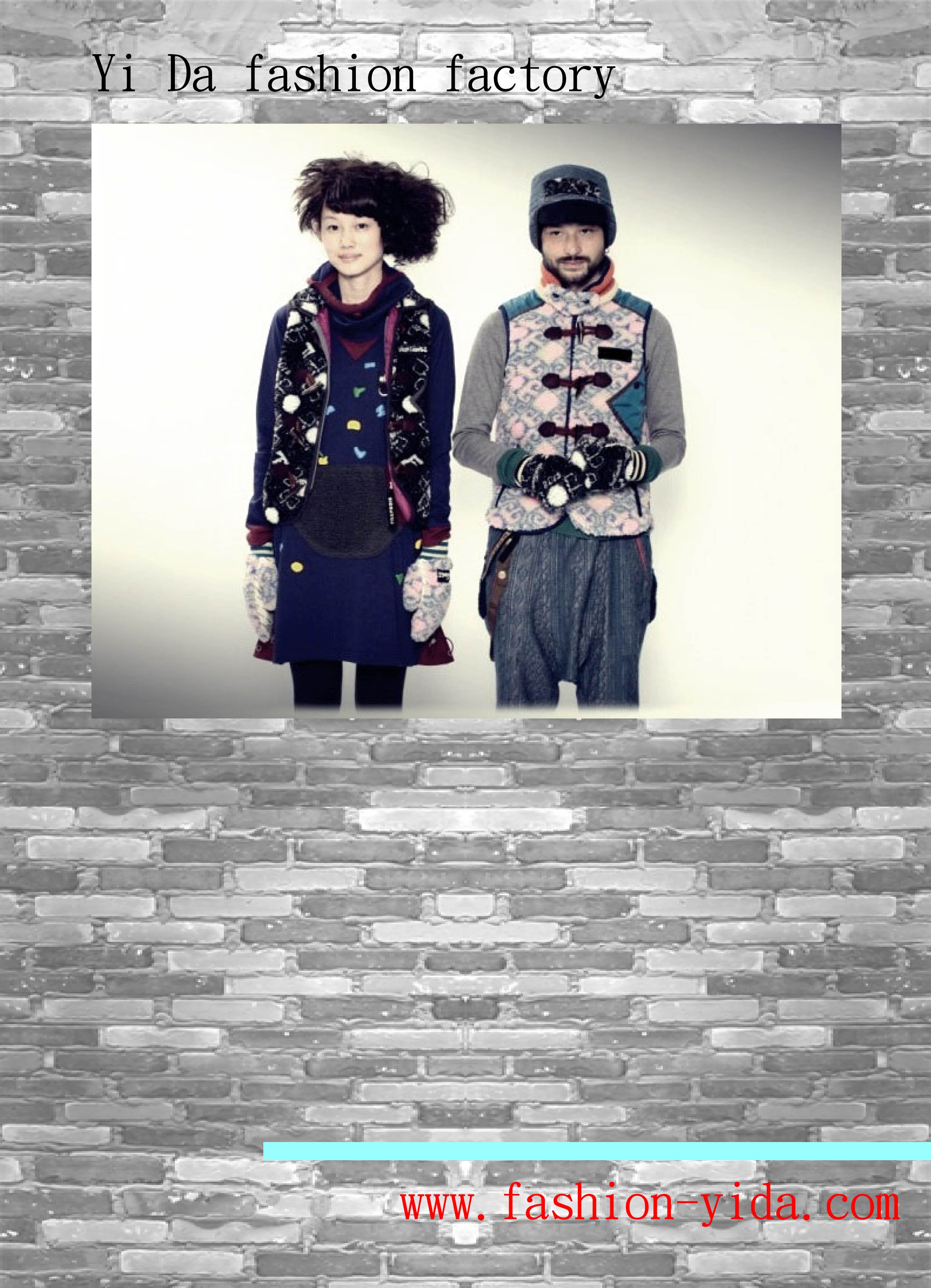 Blouse,boot, bra,dress,european fashion,high heel shoes,japan fashion,,korean fashion,one piece,skirt,womens clothes, accessories,accessory,belt,belts,gloves, hair band,hat,ribbon,scarf bag,bikini,boots,bra,bracelet,cap,clothes,dress,fashion,hat,lingerie, polo shirt, shirt,shoe,shoes,suit,tee,underwear, Belts, cloth, clothes, clothing, cotton, cotton lace, garment, knitting, lace, organic cotton, ribbon strings, textile men jeans, men wear, neck tie, polo t 恤, polo 恤,shirt, shirts, suit, suits, t shirt, t shirts, tee, tees, tie, tuxedo, custom suit,custom tailor,custom tailoring,custom tailors,suit tailor,tailor, tailor made,tailor made suit,tailoring, tailors, Fashion Factory Clothing factory Garment factory Office of Housing Paper marker Manufacturer From the Office Fine Hand Korean Fashion European Fashion Uniform groups Uniform Fashion Wholesale Fashion Design Online wholesale Own brand Chain Franchisee Made in China Hong Kong to create Hong Kong Design Fashion Trend Tailor Suit Japan Fashion Wholesale brand name Fashion Magazine Fashion designer Fashion Buyer Fashion capital Girls Clothing Clothing Industry Clothing Equipment Clothing Dictionary Embroidery Printing Beading Water Xiu-Hua Reactive printing personal tailoring Men's Clothing Casual clothes Overalls Hand High fashion Import Fashion t shirt wholesale t shirt printing t shirt making Fashion Show Fashion Week Fashion brands Sportswear Water Sports Apparel Winter Sports Apparel Knitted apparel Sports gloves Sport Package Yarn shoes Cloth Textiles Functional fabrics Synthetic cloth Wool cloth Textile Chemicals Textile dyeing and finishing Textile fibers Wool Yarn Beaded fabric Blended fabric stock Textiles Furniture cloth Plant fiber cloth Silk cloth Plastic fabric Canvas Painting Clothing Clothing accessories handkerchiefs Tags Warm earmuffs When, gloves Fashion Accessories Scarf Hat Wedding dress Accessories belt Clothing Accessories Tie Butterfly tie Hosiery textile Apparel Technology Textile Clothing test Fleece Clothing Men's suit Men's shirt jacket Protective Clothing Uniforms Uniform Raincoat Custom-made clothing Uniform Accessories Knitwear High Fashion Evening Cocktail clothing Clothing Hooded Jackets Snow coat Short coats Kids Silk clothing Baby Clothing Party Dress Casual wear Sweatshirt Women's Jacket Ski jacket Wool sweater coat Denim Fleece Clothing Men's Jacket Knitted garments Sports wear clothing Men Women Kids Overcoat Ms. Kit Women's shirt jacket Denim clothing Maternity Clothing Artificial Leather Fur clothing Clothing the body skirt Skirts Down jacket Coat trousers Clothing Cloth Jewelry Accessories Hair Accessories With embedded pieces of artificial jewelry Beads Artificial stone jewelry Box Hair Underwear Pajamas Outdoor Clothing Winter Sports Apparel Sea and fishing clothing Down jackets and coats Fleece Clothing Windbreaker track suit Winter clothing Leather gloves Sweater coat Wool jacket Wool gloves Wool cap Winter Sports Apparel Leather Chamois Man-made leather clothing Leather Gloves Fur clothing Down jacket Coat Fleece Clothing Thermal underwear Warm earmuffs Knit Hooded Scarf Jackets Snow coat Short coats pants hat system